In today's fast-paced world, time is an invaluable resource, and optimizing your workflow can significantly impact your productivity. Here are some valuable tips and techniques to help you work more efficiently and save precious time when conducting analyses with data.ai:
1.) Save your Reports:
Rather than repeatedly configuring filters for the reports you frequently access, make use of the "Favorites" feature. This convenient option allows you to save all your selected filters, such as app groups, metrics, and date ranges, for quick and easy retrieval.
To add a report to your favorites, simply click on the star icon located in the top right corner of the page.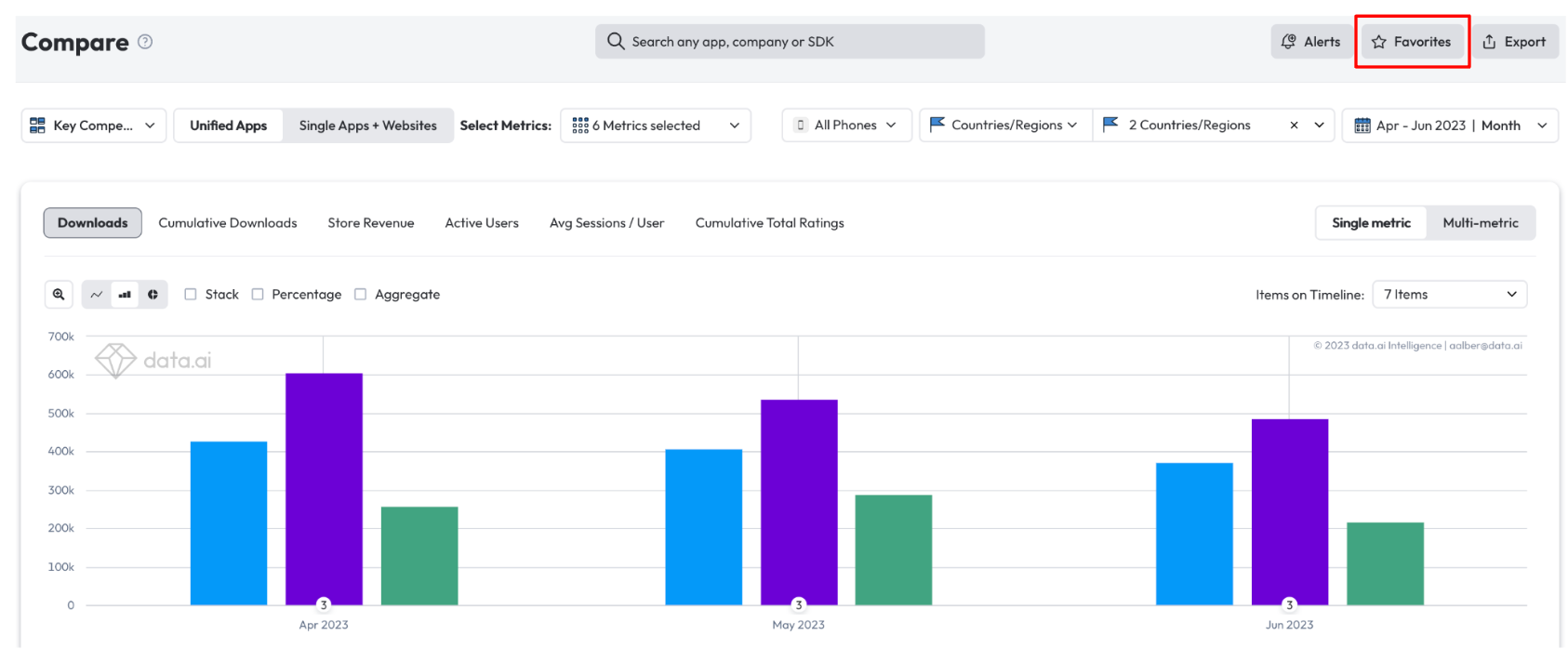 All your saved reports can then be accessed effortlessly from the main dropdown menu on the left.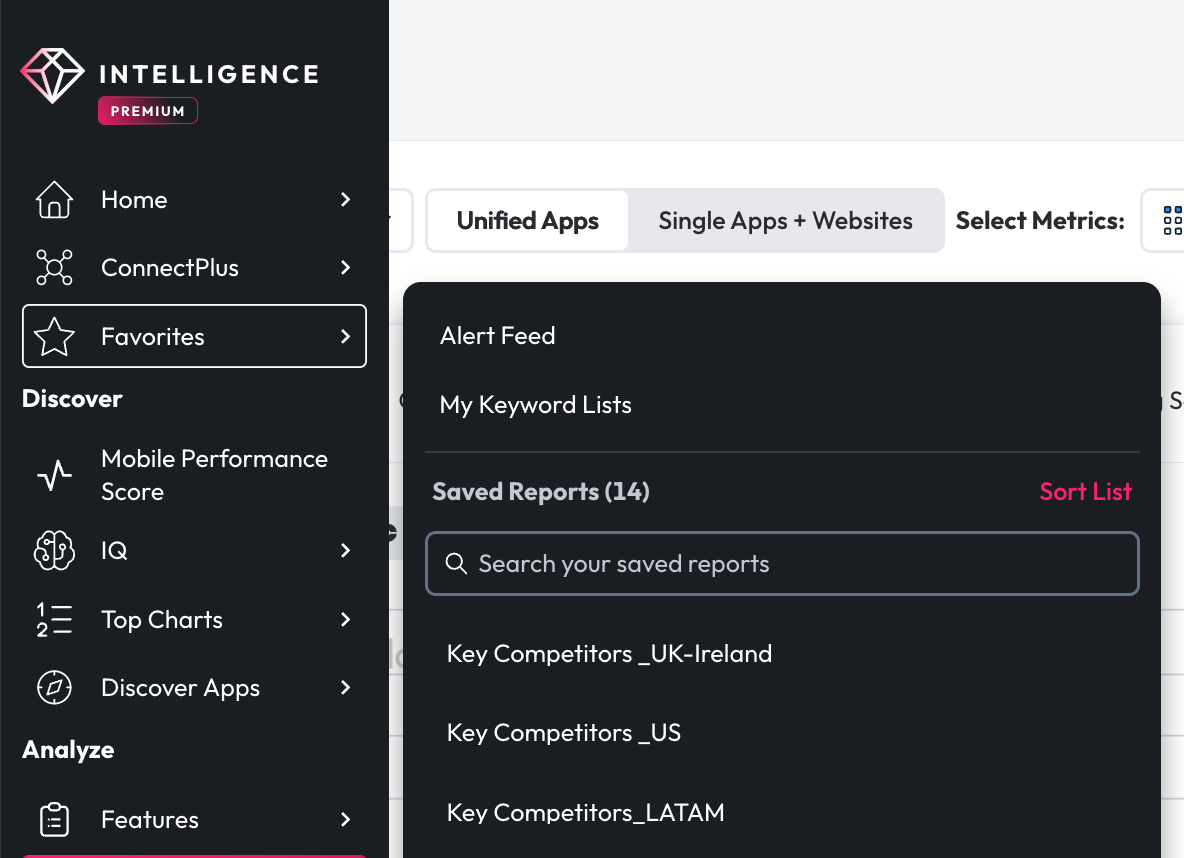 2.) Custom Dashboards:
Custom Dashboards provide a tailored solution for generating personalized reports and insights centered around your key performance indicators (KPIs). Once you've set up your dashboard, updating the date range is all it takes to complete your analysis.
Whether your focus is monitoring broad mobile trends, assessing your app's performance relative to competitors, or aggregating insights for your mobile strategy, Custom Dashboards are designed to streamline and simplify your workflows. For a step-by-step guide, check out our latest tutorial video, which walks you through compiling essential reports and optimizing your data.ai reporting process.
Our new tutorial video provides a step-by-step guide on how to compile your critical reports and streamline your data.ai reporting.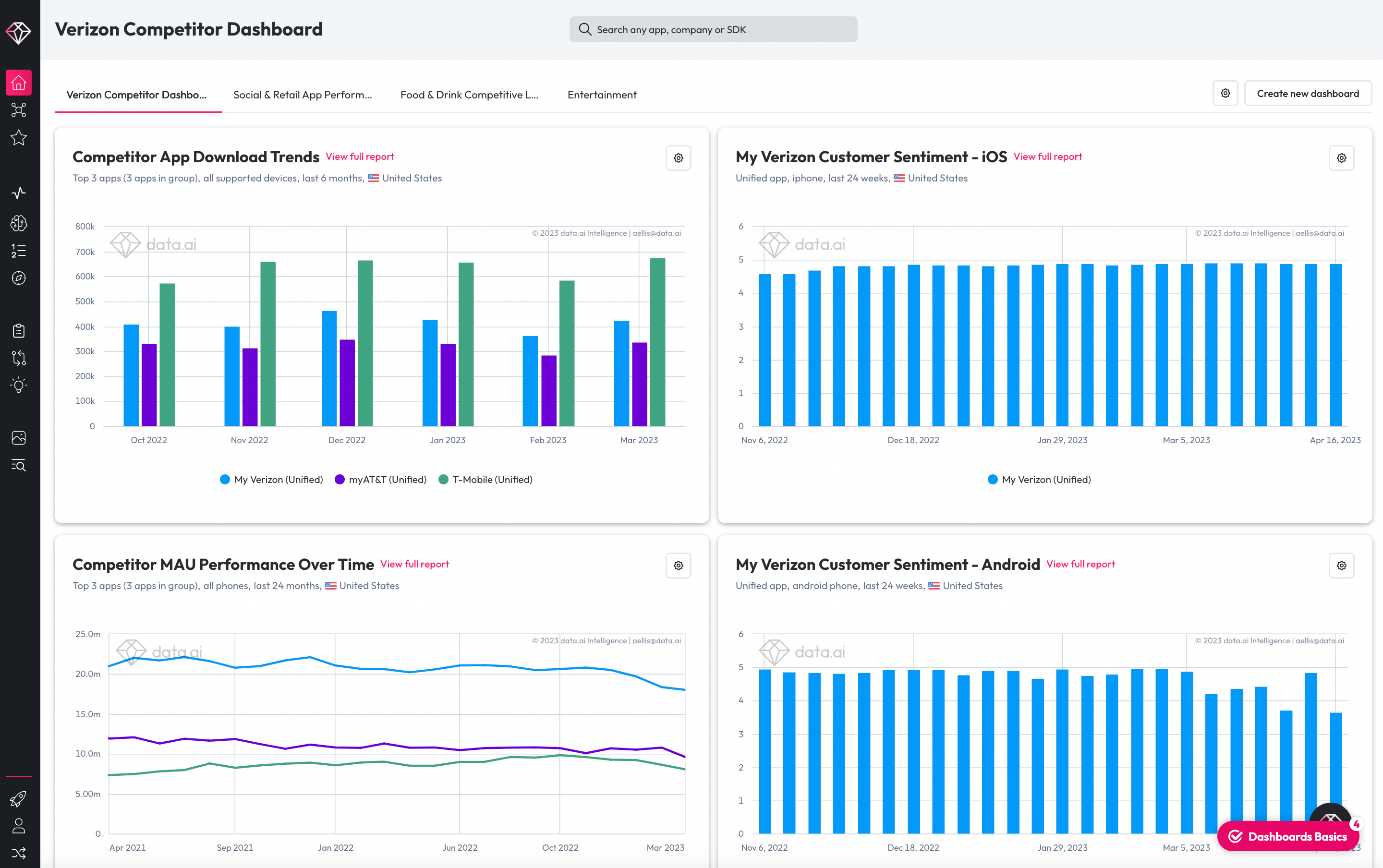 3.) Stay Informed with Alerts:
Alerts are a powerful tool for staying updated on competitor changes and industry trends without the need for constant monitoring. You can configure alerts to notify you of significant changes directly in your inbox or on Slack. To maximize their effectiveness, we recommend setting up alter for meaningful thresholds, such as a minimum change of 25%.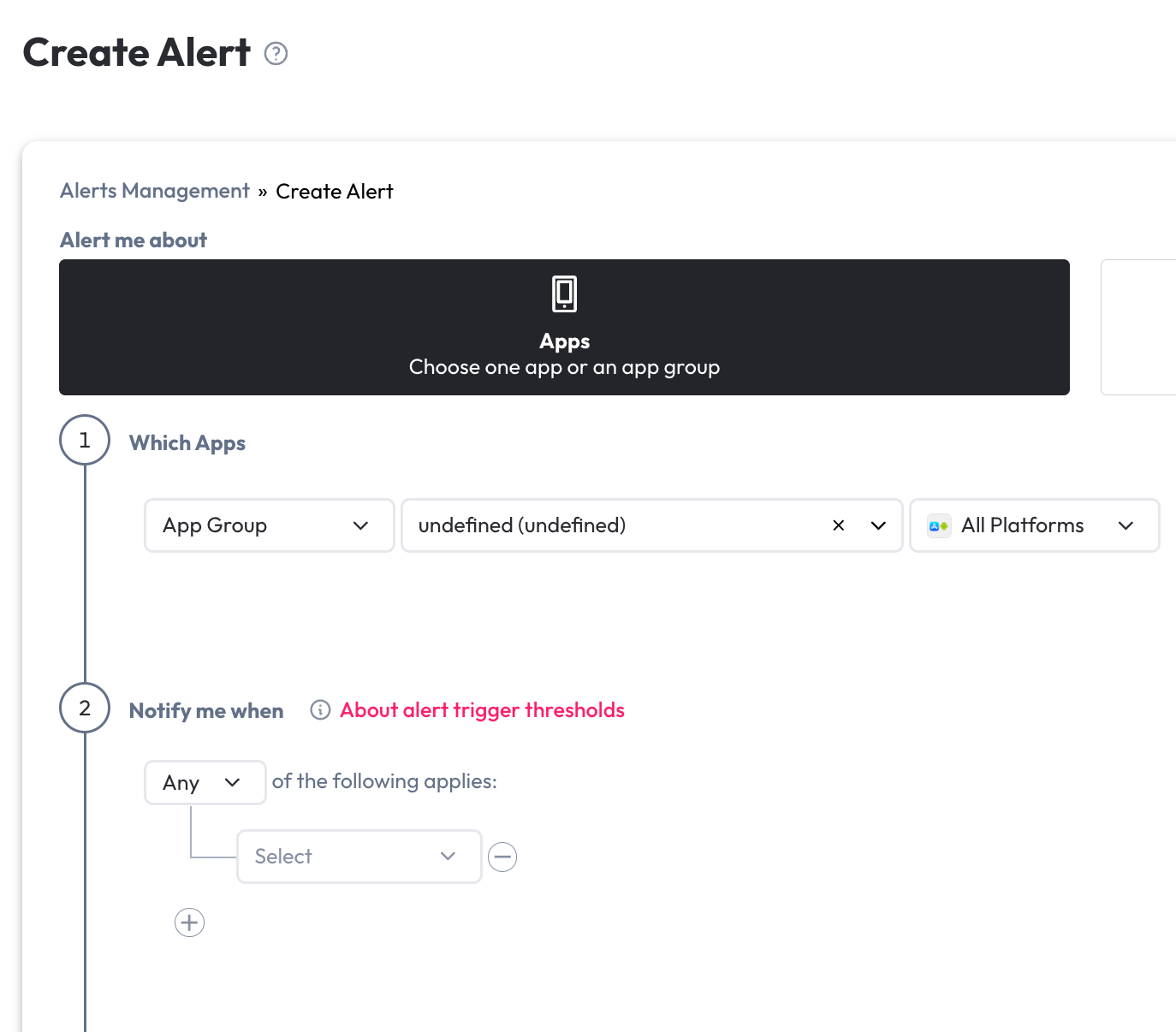 4.) Scheduled Reports:
For those who regularly export data, scheduling reports for key metrics can save you time and ensure timely delivery to your inbox. To set up scheduled reports, click on "Export" in the top left corner, select "Email this report," and configure your preferred delivery schedule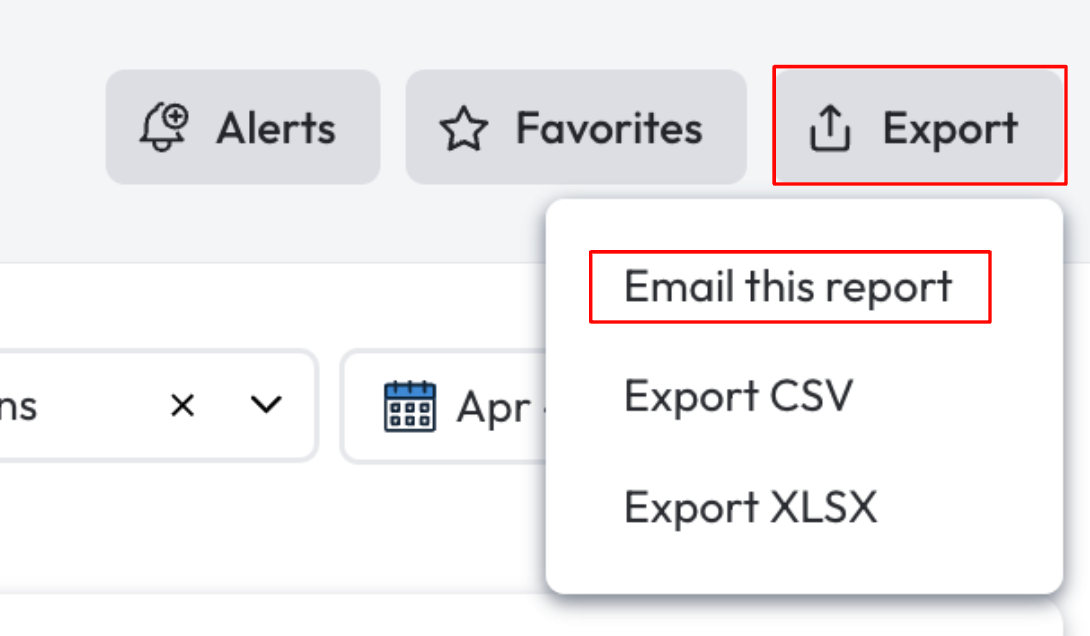 By implementing these strategies, I hope you can reclaim more of your valuable time and work in a more efficient and productive manner.
Please let me know if you have any questions or wanna share your time saving tips. 
All the best 
Anna