We've all looked at one of our competitors and saw a spike in downloads that line up with a known acquisition campaign, but is that a direct indicator of success? Or is it just "surface" success?
Let's take a look at how to understand that, in a matter of minutes, without having to spend lots of time looking at numbers. 
First - we'll need a group of apps to compare. 
Head to the compare report, which lives in the left hand navigation pane and under "Compare".
At the top left, you'll have a filter that allows you to either select a group that you've already created, or create a new one if you haven't.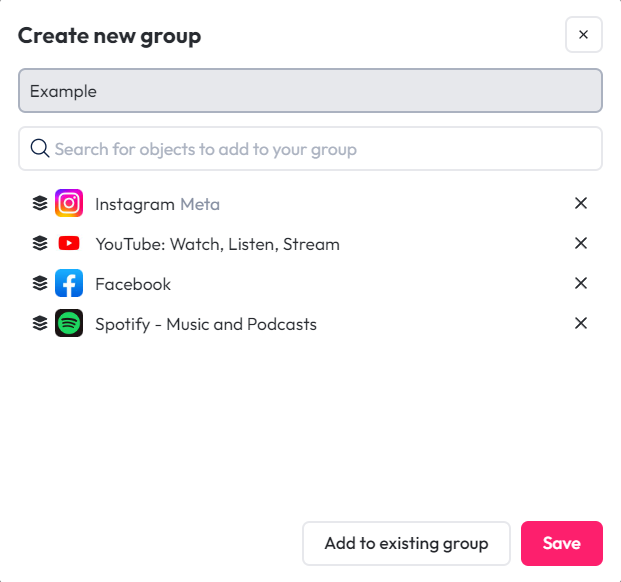 In the example below, I've just got one app selected.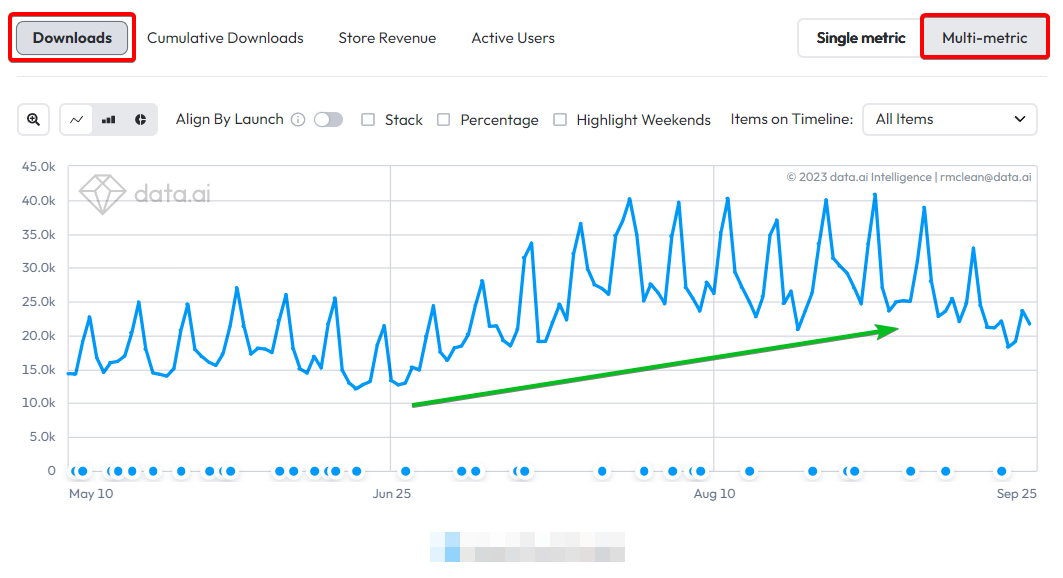 Here we can see a clear increase in their downloads since June. There's obviously weekend spikes in here too, but the trend is increasing. This app is running an acquisition campaign.
It looks like it's succeeding, but how should we measure the success of this campaign? Is it downloads?
Or is it a KPI that more directly correlates to Revenue and LTV?
Click Multi-metric at the top right, and we can understand this more deeply.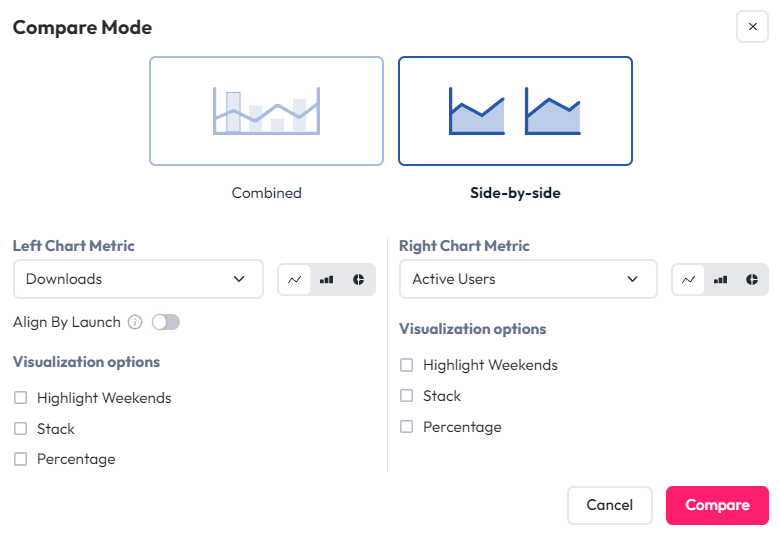 Here, I'm able to select two metrics at once, and view them together. I've chosen Downloads, and Active Users.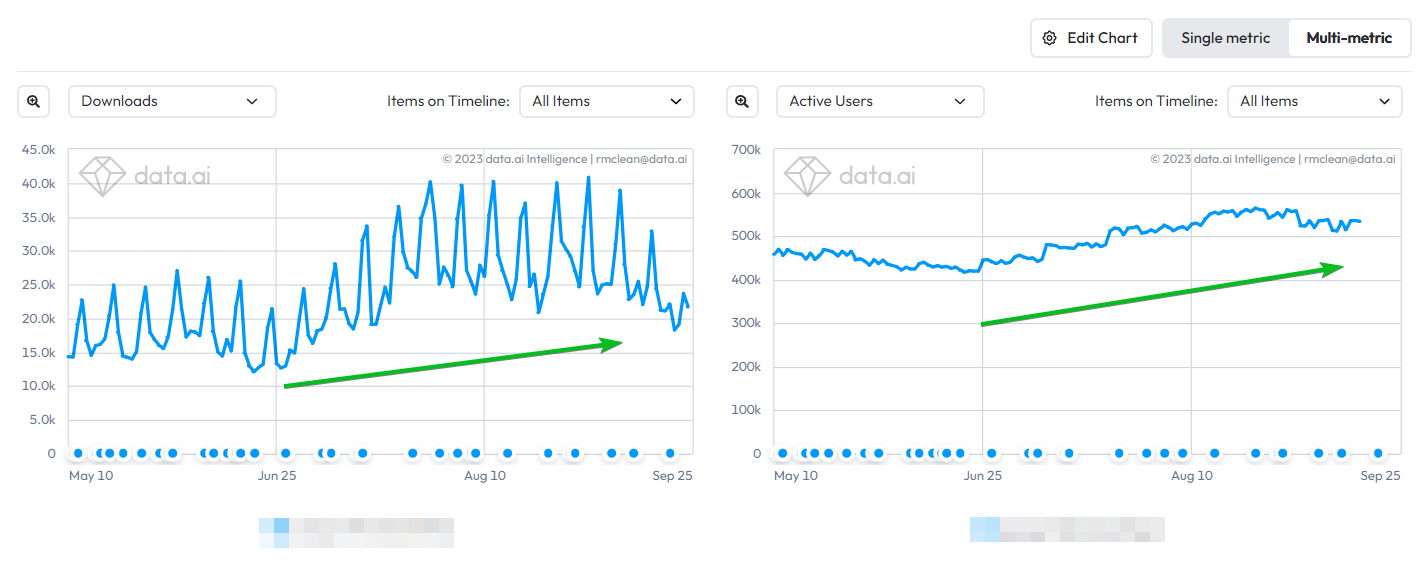 Now we're able to understand whether the campaign was a success only at surface level, or whether it resulted in real growth. Did these downloads convert into loyal, active users in the weeks after?
In this case, it looks that way. We can also infer whether this campaign was a buckshot, en-masse approach, or whether it was targeted.
Multi-metric is a really easy way to digest a lot of data without a lot of brain power. Similar to the Insights Generator report!
I'd love to hear from the community:
Other questions that can be answered using the multi-metric view
How YOU realise value using the Compare report
Any questions you have!