Want to keep track of which other apps or games are competing for your users' time? And even further, quickly check which new and emerging apps and games your own users are now using?
data.ai's  Top Apps Report sorted by Active Users and App Used helps answer these questions quickly. 
To reach this report
Navigate to our Top Apps Report
Select App Store Categories
Filter by Active Users
Select either iPhone or Android phone 
Select Weekly or Monthly date Granularity 
Input your app or a competitor app into the "App Used" filter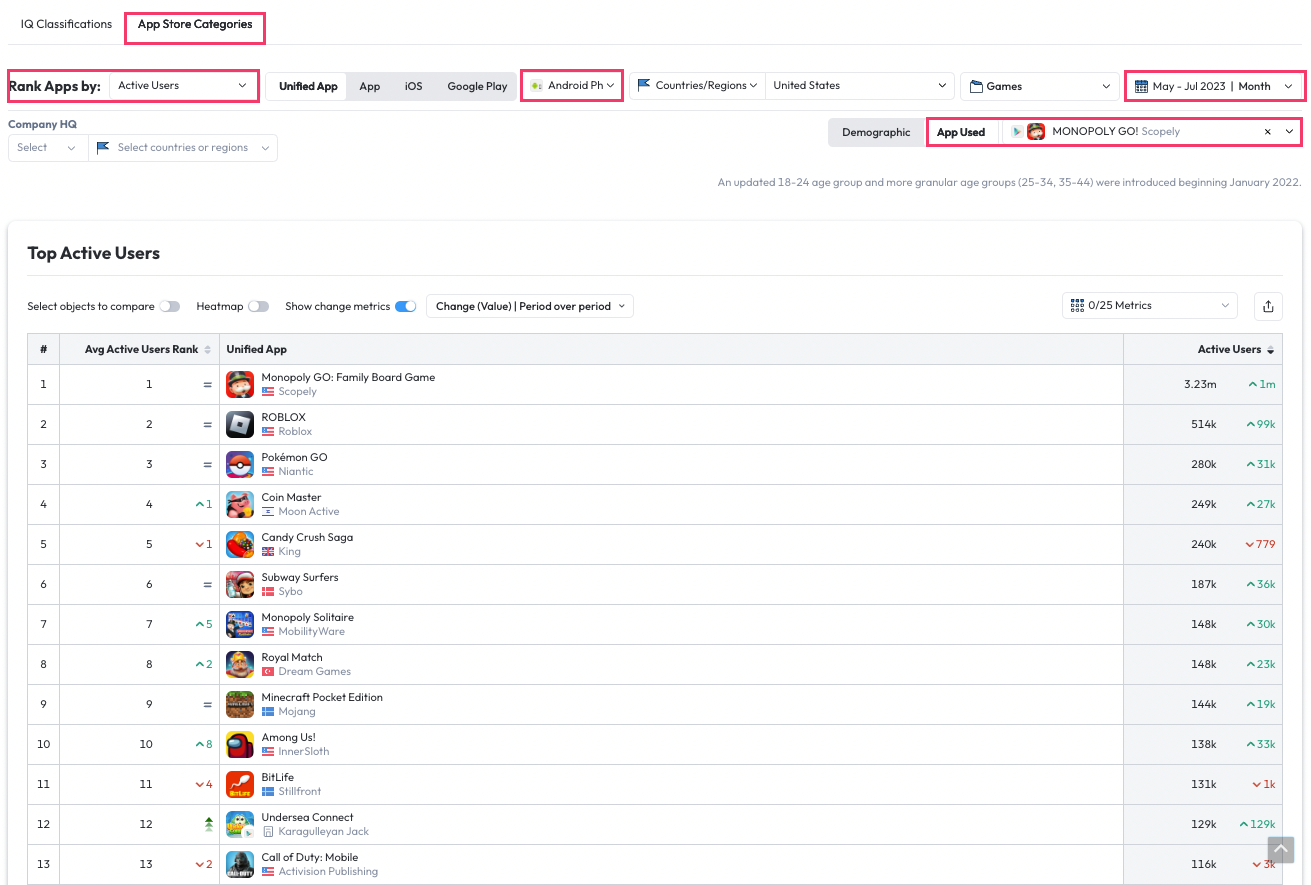 In the example above, we are analyzing Monopoly Go's Android Users in the United States for the last three months, and we can see how many of their users are playing other games such as Roblox, Pokemon Go, and competitors like Coin Master, and how the usage in those apps are trending compared to the previous 3 month period. 
To quickly identify new apps or games and emerging competitors for your users time, sort the table by "Change % Period Over Period" and then sort the Active Users column by the Change %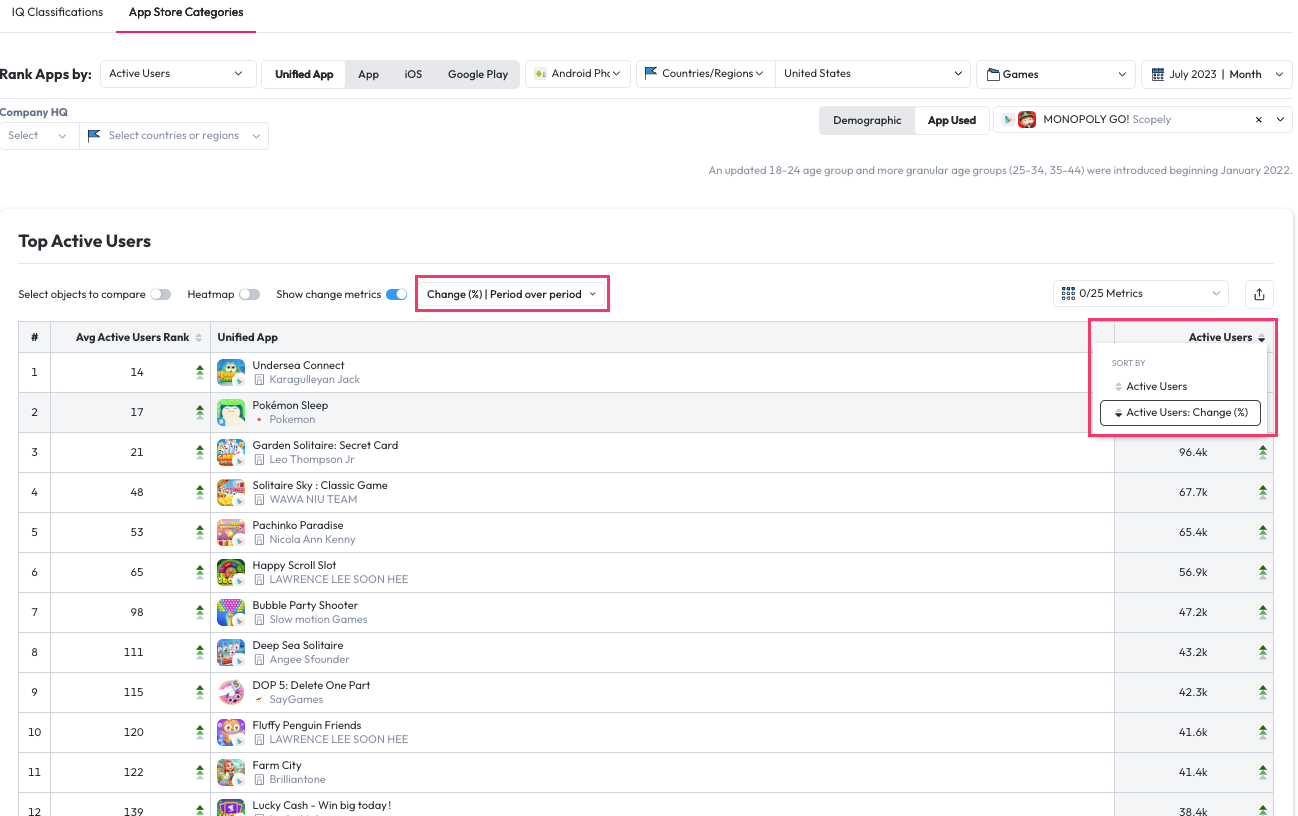 The green arrows indicate these games listed above didn't have any users playing Monopoly the month before but have usage now. This is a quick way for product teams to identify new and emerging apps and add them to a Compare group of competitors to track. 
Let me know your thoughts or how you use this feature of the Top Apps report, would love to see other use cases!